In-house developments (topline®)
We develop our unique in-house solutions to problems under the brand name
top

line®
. Our motivation is to provide our customers with maximum product protection and absolute security in surfaces. We develop innovative processing techniques and systemic coating processes for various industries and materials far removed from series production. So far this has resulted in the following achievements:
top

print covered
allows you to print consistently with brilliant results. This further in-house development originated from the automotive sector, as can be seen from the test report. Our innovative process stabilises and then seals the finished pad printing. This allows us to achieve permanent colour stability and robustness (e.g. resistance to car wash machines).
730-930 x 119 mm working window
Flexible turnaround times
Brilliant printable colours
Suitable for all decorative parts
Guaranteed robustness (e.g. car wash machines)
Unique independently certified company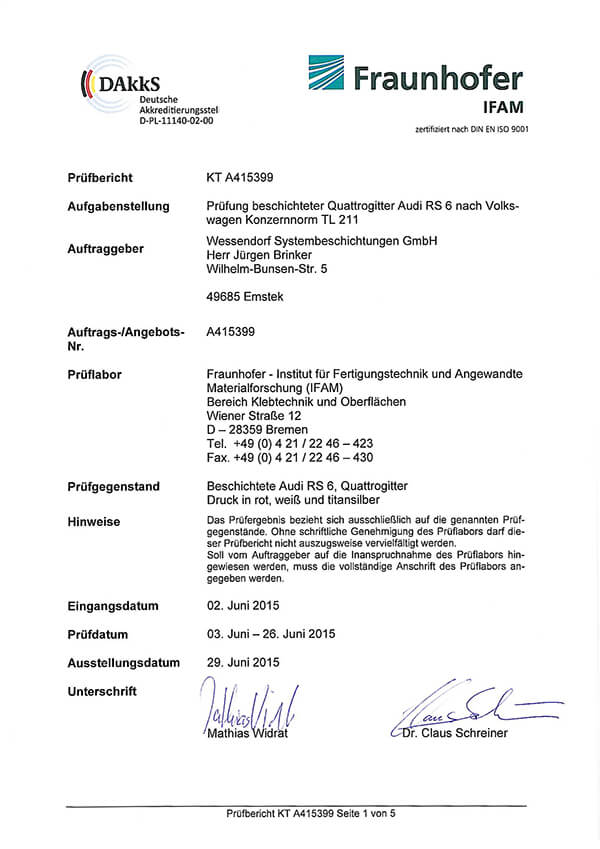 The long-awaited and excellent solution for many car manufacturers in the area of aftersales (spare parts) is here. Our
top

grain secure
not only allows you to repaint all textured interior parts in any desired colour, but in addition to guaranteed adhesion and texture preservation, it also offers cost savings, as you do not have to store all door panels etc. in all colours, but rather we can professionally manufacture them for you.
Suitable for PVC and PU films
No expensive post-production
Time saving due to shortest delivery times
Unique independently certified company
Suitable for all decorative parts
Particularly suitable for grained plastic surfaces (A/B/C pillar trims, door panels, I-panels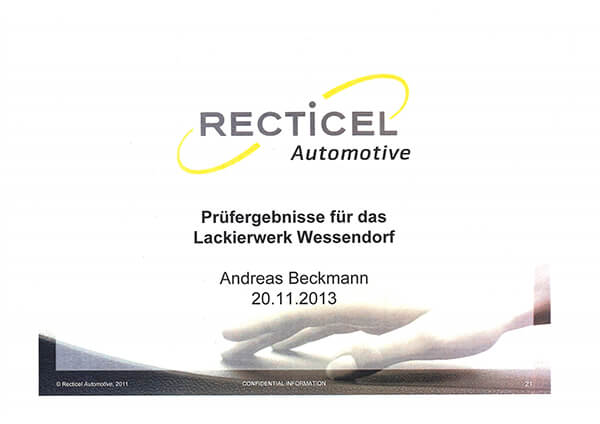 As a material, wood is an attractive design element for the most varied applications. Particularly in its use as timber cladding in residential construction, the renewable raw material enjoys great popularity due to its naturalness and particular environmental and aesthetic qualities. A customised colour scheme adds the finishing touch to the look of wood, giving the material a very special expressiveness.
So that this colour and material experience is maintained as long as possible, with our
top

profil
range of products we have developed a system for the professional coating of profiled timber that is always tailored exactly to your wishes. That means: you specify not only the colour but also the quality of the coating and thus the degree of weather resistance of the material. You can choose from the following variants:
BASE Coat
Primer coating of timber components
DI / Interior opaque coating
DA/ Exterior opaque coating
FINAL Coat
Final coating of timber components
DA/ Exterior opaque coating
Would you like to find out more?
We will be happy to convince you of our extensive know-how in the field of surface engineering in a face-to-face meeting. Do not hesitate to contact us without obligation! We look forward to meeting you!